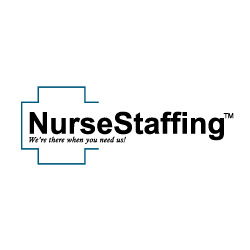 Nurses - Sign-On Bonus $2,400
Sorry, this job has expired.
Louisville, KY
Now offering a $2,400 Sign-On Bonus!
Excellent Pay: $25.00 - $35.00/hr
We are currently looking for Licensed Healthcare workers with long-term care experience to fill immediate needs! Same Day Pay available for all positions.
Positions Paying between $15-$20/hr (Depending on Nursing Position)
Set your own schedule and make it work for you.
*Pay rates vary depending on facility.
**Same day pay (processed within 24 hours of completing shifts.)
***This is NOT a travel position. All positions will be located in the Louisville and Southern Indiana Region.
We offer:
• $2,400 Sign-On Bonus
• Same day pay (processed within 24 hours of completing shifts.)
• The opportunity for you to be in charge of your own schedule
• Work when you want it–full-time, part-time, contract, per diem shifts available
• Variety of shifts: 8 or 12-hr shifts; day, evening, nights, weekdays and weekends
Education requirements
• Current Nursing license
• Current CPR Certification
Experience requirements
• Minimum 6 months of working experience
Qualifications
• Must have a TB test or chest x-ray
• Must submit to a background check and drug test clearance
Apply today! Email us, call us, or Apply in Person.
1. Click "Apply now"
2. Apply by Phone or Email
3. Or Apply in person Monday - Friday 10am - 3pm
Click "apply now" for more details.
We are an Equal Opportunity Employer.
35408654