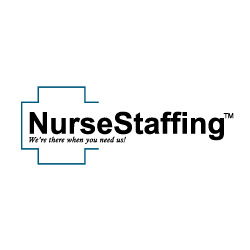 Licensed Practical Nurse - LPN
Louisville, KY
NurseStaffing is looking for reliable Licensed Practical Nurses in Louisville, KY. You will work under the supervision of a registered nurse or doctor. LPN professionals must be first and foremost qualified and compassionate. Ideally you will be experienced in providing diverse basic care to those who need it while remaining patient and calm. It is a demanding job but also very rewarding.
We offer:
• The opportunity for you to be in charge of your own schedule
• Work when you want it–full-time, part-time, contract, per diem shifts available
• Money when you need it: same-day pay!
• Variety of shifts: 8 or 12-hr shifts; day, evening, nights, weekdays and weekends
• Paid within hours of working your shift
Our situation:
NurseStaffing has been in the Healthcare Staffing business for over 40 years. The U.S. is currently 1,000,000 nurses short, with a shortage of 1.3 million nursing assistants. This shortage is not going away any time soon. Additionally, most facilities are choosing to work short, and the staff is getting burned out due to lack of support.
Our why:
1. So patients get the care they deserve.
2. So our nurses do not have to work short.
What Makes NurseStaffing Unique?
Same-day pay - Our clinicians are paid within 24 hours of working–not weekly or bi-weekly.
Flexibility - Our clinicians control their schedule and book their own shifts. Once clinicians are hired, they work where they want, when they want, as much as they want, or as little as they want.
Servant leadership
• Current LPN license
• Current CPR or BLS certification
• Minimum 1 year of working experience
• Must have a TB test or chest x-ray
• Must submit to a background check and drug test clearance
• Record a patient's medical history accurately.
• Take and record measurements of blood pressure, temperature, heart rate etc.
• Observe patients under treatment to identify progress, side-effects of medications etc.
• Monitor patients' conditions, including fluid intake and output and compose patient charts.
• Assist ailing patients in daily necessary activities such as eating, bathing, etc.
• Administer injections, prescribed medications, enemas etc.
• Clean and dress wounds and assist with other basic medical care tasks.
• Collect samples for lab testing as assigned.
• Provide emotional and psychological support when needed.
• Communicate with patients' family or friends to provide advice, comfort and release instructions.

We are an Equal Opportunity Employer.
18167674