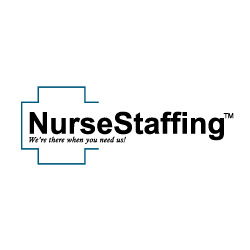 Direct Support Professional
Louisville, KY
NurseStaffing is looking for caring, committed, and enthusiastic individuals to fill our Direct Support Professional positions.

As a Direct Support Professional, you will provide supportive personal care to participants and residents in a wide variety of settings, including assisted living centers and group homes.

We offer excellent benefits:
• Weekly pay starting at $12/hr
• Health insurance
• Dental insurance
• Vision insurance
• Retirement plan
• Paid time off
• Flexible schedule

• Must have a driver's license
• Perform routine patient care related tasks under the direct supervision of the nursing and medical staff of the assigned facility.
• Obtain and record data for individualized care records according to the specified schedule and care plan.
• Observe physical, mental and emotional status of the patient and report changes to the Nurse Manager or Charge Nurse immediately.
• Administer personal care to patients and residents including all activities of daily care, skin care, bowel and bladder elimination, ambulation, medication administration, and safety control.
• Provide additional care to meet personal needs and comfort of patients and residents, as needed.
• Clean assigned areas, stock supplies and equipment as required.
• Provide companionship, activities, and conversation, and supervision of safety.
• Provide housekeeping duties as described on care plan or assigned by charge nurse.
• Provide transportation/transfer assistance and accompany to lab, x-ray, PT as instructed by supervisor.
• Maintain respect for patients, residents and participants privacy rights, confidentiality and HIPAA directives.
• Provide assistance with procedures and exams being done by physician and nursing staff.
• Follow all facility policies and procedures related to assigned patient care and policies of NurseStaffing and their clients.

12 HOUR DAY AND NIGHT SHIFTS

Apply today! We look forward to hearing from you!

We are an Equal Opportunity Employer.
19680